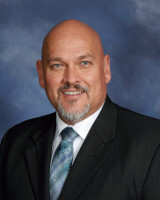 Michael is our Lead Pastor and has a passion for preaching and teaching God's word. He is also an anointed singer and worship leader. Michael and his wife Renita have one son and two daughters. Michael loves to laugh and spend time with friends and family. His hobbies include fishing, biking, cooking, and creating music. Michael also serves as president of Disciple Heritage Fellowship and as an overseer for First Christian Church of Decatur, Illinois.
Helen Earls
Program Coordinator
E-Mail:

Helen Earls is the Program Coordinator for the church. Some of her duties include overseeing Crossroads Center and all of the activities that take place there, working with the committees of the church and coordinating ministries and activities. She is married to Bill Earls and they have seven children and many grandchildren.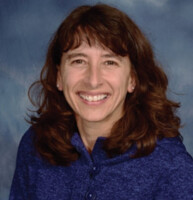 Rebecca Rhodes
Administrative Secretary
E-Mail:

Rebecca Rhodes is our Administrative Secretary and has been with us since 2005. She's the smiling face that greets you when you walk in the door. She deals with the day to day operations of the church. She and her husband Richard have two daughters, Haley and Kelly. In her spare time she enjoys horseback riding.
Amy Casto
Nursery Attendant
E-Mail:

Amy Casto is the nursery attendant and has held this position since 2009. She is employed with Pikeland Community School. Amy is married to Lloyd and they have three children: Alyssa, Delanie and Caden. In her spare time Amy enjoys reading and cooking.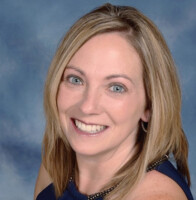 Jen Noble
Children First Director
E-Mail:

Jen joined First Christian Church in January of 2014 as our assistant director of Children First, and became our director in July of 2014. Jen graduated from Hawkeye Community College with an Associate of Applied Science in Child Development in 2001. She is certified in first aid and CPR and has experience working in early childhood settings since receiving her degree. Jen and her husband Justin live in Pittsfield with their two sons, Jameson and Joel.
Kayla Boren
Choir Director
E-Mail:

Kayla officially came on staff in January of 2017, but has volunteered with First for many years in the area of music. Kayla is in charge of directing our wonderful vesper choir, as well as assisting in planning our weekly worship services. Outside of the adult space, Kayla organizes and directs our youth worship band, discipling band members and molding them into true worship leaders.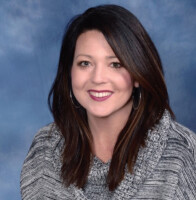 Kacie Lipcaman
Christian Education Director
E-Mail:

Kacie Lipcaman joined our staff in September 2018 as Christian Education Coordinator. She will be assisting with Children's Church, Kids Connection, youth Sunday School and VBS. Kacie and her husband Evan have 4 children: Mackenzie, Lexie, Ryder and Hendricks.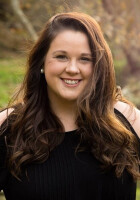 Abigail Heavner
Nursery Attendant
E-Mail:

Abby became our Nursery Attendant in 2020. She will be with us during Worship Services and as needed during practices and meetings. The children love Abby and we are excited to have her on staff!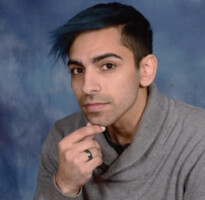 Rodney Gordley
Additional Staff
E-Mail: